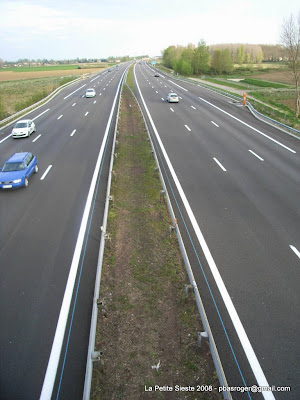 This is the East part of the highway called "Entre Deux Mers".
It links Bordeaux to Narbonne from Atlanic Ocean to Mediterranean Sea, so that why it's called "Entre Deux Mers" or "Between Two Seas".
Mostly used during holidays.
It passes nearby Baziege, sometimes we can hear it as background noise when we're in the garden and there is a specific wind, but it's another story.