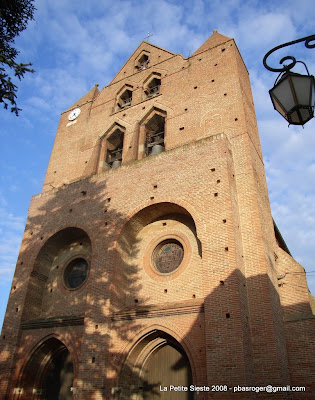 This church was rebuilt in the 14th century after a blaze due to the Black Prince - Oh what a terrible name !

On top, you can see the bells. The carillon was restored in 2000 and contains 26 bells.
It is fully automated and able to play around 1000 melodies.
The picture is really not easy to shoot because the church is located on a small place with lot of houses around.